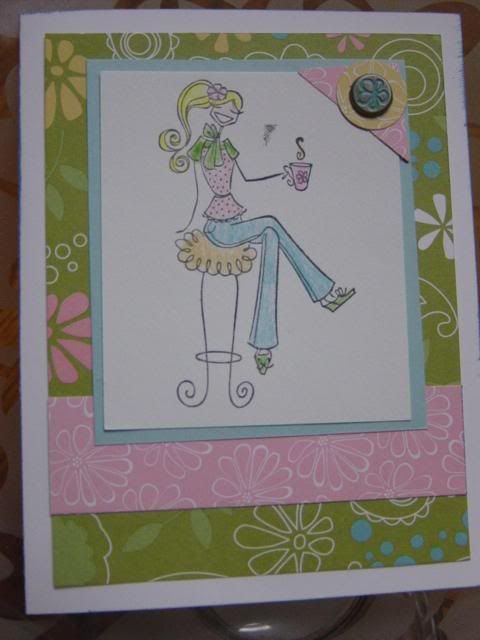 Here is my card I made up for Stampin' Up club. I used a fun Bella stamp. The LO design is from Sheetload of cards. The papers are Stampin Up. I used colored pencils to color her in, while I watch CSI Miami with my hubby.
I also got a little blog candy from Katie. There were only 2 of us who did her card sketch. I got a cute little mailbox with some fun moose images. They are cute, and I can't wait to color them.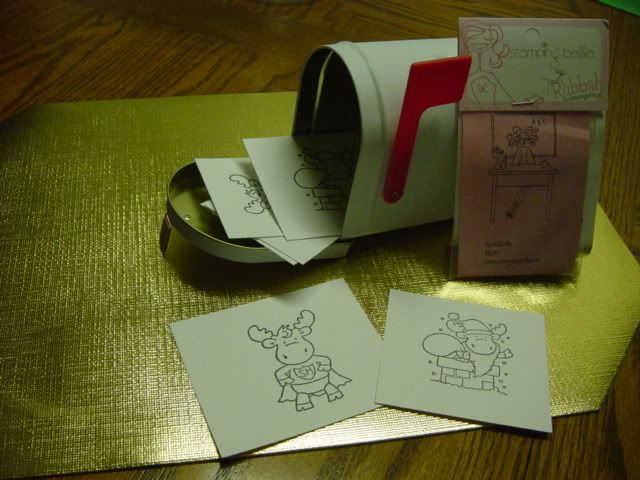 While over at Khristi's for a little Trampin' get-together, I got some more goodies. Katie decorated this fun little box of yummy colored candy, and a fun little calendar book!! Khristi gave some fun little CTMH coins too! Not to mention the fun little paper pack Barb got us all.